6 Segmentation Strategies to Increase Your Email Marketing Conversions
December 4, 2018 by Rob FitzGerald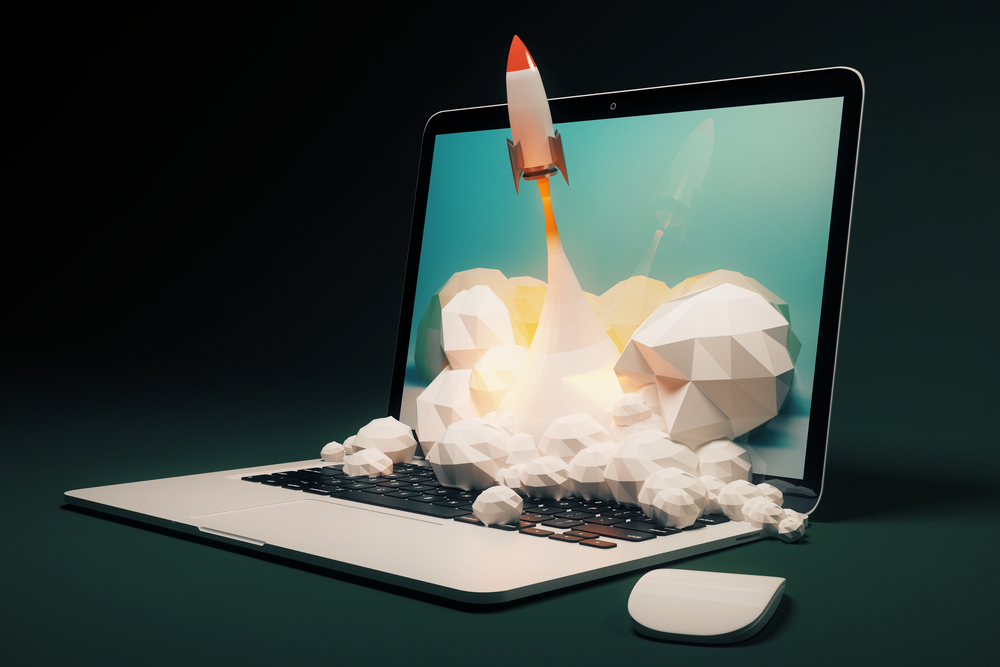 There's no doubt that email marketing is still effective. A recent study even found that "44% of email recipients made at least one purchase in the last 12 months based on promotional email." An effective email marketing strategy lets you create a unique value proposition and build rapport with your customers.
However, a one-size-fits-all email message doesn't work anymore. Customers differ in various aspects and are characterized by their individuality and uniqueness. They want to be adequately informed and provided with value based on their individual needs, as these help them in making a purchasing decision. When your business offers these, they become more engaged—they open your emails and click links.
Modern email marketing—as with most things—relies on providing a personalized user experience, and this can be made easier with an email segmentation list and a reliable email blast service.
Email list segmentation means categorizing your email subscribers into different classifications, so you can easily tailor relevant messages based on the uniqueness of the particular sector. According to MailChimp, campaigns that use segmentation lists see a higher (14.31%) open rate and 100.95% click rate compared to non-segmented campaigns.
With these figures in mind, let's discover the many ways you can classify your subscribers.
1. Segment by Location
Geographically-based segmentation helps in determining the best time to send out emails, so the users get to open and read it at the best time, too. Create a category based on your subscribers' city, state, time zones, and regions, and send a targeted email with content that is most suitable for them at a particular time and location. You can use the person's IP address to determine the location.
With this email segment, you'll also know which local offers and promos to send. You'll also be able to remind users about time-sensitive deals using a countdown timer for a specific time zone. Irrelevant information may lead some subscribers to leave the email list. For example, when it's sunny in Australia, it's best not to send them emails about winter gear, which is more appropriate for US-based customers.
2. Segment by Demographics
Demographic details can easily be acquired during the sign-up process. Your subscribers' age, gender, job, income level, and other information are helpful in email segmentation, as these tell you the type of content they are most likely to appreciate based on their demographic data.
For example, an email list by gender is only logical because men and women have different needs, but also because they might be interested in the same products but with different features. In addition, some products or services may only be suitable to use by people of a specific age range, or special promotions for different generations like baby boomers and Gen X can be created.
3. Segment by Interests
This one is closely related to the prior category, but since interest to different things transcends age, segmentation by interest is worth noting. You can ask for your users' interests during sign-up or have them set personal preferences in your email settings. Knowing their real concerns and choices will help you create relevant and targeted content easily.
4. Segment by Behavior
Behavior may encompass different factors. First, there's site behavior, wherein insights can be drawn from what users look for on your website, like categories browsed or videos watched. Another factor is their position in the marketing funnel: those who are still on top of the funnel are researching more and need different content compared to those who are already at the bottom and have made a buying decision.
Lastly, there's email engagement, wherein users who open your emails (which can be further segmented based on the topic of the email) are segmented from those who do not.
In these cases, aside from segmentation, behavioral triggers can be maximized for email marketing. The Direct Marketing Association reported that over 75% of email revenue was attributed to triggered emails, perhaps because there was an immediate and automatic response to key customer actions that provided value and a better customer experience.
Since consumers at the top of the funnel are less likely to convert, try sending a free shipping offer to the consumers at the middle or bottom instead. You can even try fostering relationships with engaged consumers by emailing them about a topic, type of product or service, promotion, event, and other offers, all while avoiding spamming of recipients who would be less interested.
5. Segment by Purchase History
Another section to consider is the person's frequency of purchases. It's unwise to send the same email to a long-time buyer and a newbie because they are two very different subscribers. A frequent buyer would likely be annoyed to receive messages meant for those who have never purchased before.
In this case, this segment should receive emails about the type of products or services they have shown interest to, including relevant promos, or use their past purchase information to discover what their preferences are. Emails to new or less-frequent buyers should focus on bringing them back to the site to make a new purchase.
6. Segment by Abandoned Shopping Cart
Speaking of purchasing, you can also make an email list composing of users who have abandoned their shopping cart. One study has found that the average cart abandonment rate for 2017 was 78.65%. One of the reasons for this is that there may be buyers who were still undecided at that moment. This all equates to millions in sales lost.
Through email, buyers who have left their carts can return to your site. Remind them of the items they wanted to purchase, keep in touch through personalized content, and persuade them to click "check-out" finally.
In Conclusion
Whether you're segmenting for e-commerce or as a service provider, that added bit of contextual relevance means that you're improving the overall customer experience.
Email segmentation requires you to take a deep-dive into your buyers' identity. That's the only way you can genuinely classify them and craft the right, targeted message that will allow your email marketing campaign to convert to increased sales. But apart from high conversions and profits, this strategy can also improve your brand identity the right way.