Mobile advertising is a form of advertising where ads appear on mobile smartphones, tablets, or other mobile devices. Mobile marketing ad formats and styles can vary, as many social media platforms, websites, and mobile apps offer their own unique and tailored ad options. Today, cell phones are practically a necessity. Consumers are spending a significant amount of time engaged with their mobile devices than ever before, and this trend is expected to continue to grow in the future. Many marketers are realizing the benefits of mobile advertising to help keep their campaigns relevant to their target audience.
When done right, mobile advertising provides potential customers with personalized, time sensitive and location-based information. This allows customers to get what they want when they need it, even when they're on the go. Due to the one-on-one personal nature of mobile devices, mobile ads are more effective in terms of product awareness and sales. The amount of relevant information you know about a subscriber makes a mobile device the ultimate targeting tool. Unlike desktop, the mobile phone is typically used by an individual, as opposed to a household using one computer. Advertisers can know exactly who the users are which allows you to target ads effectively.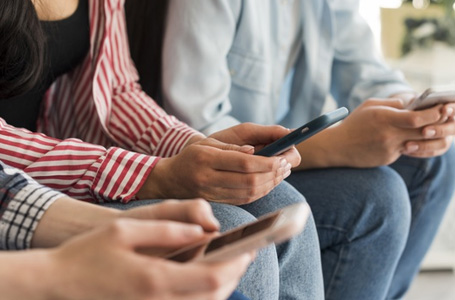 Connext Digital offers mobile advertising through a targeted consumer's mobile device. This allows you to reach a specific audience with your marketing offers wherever they are. And because targeted ads are inherently more relevant, they are more interesting garnering a higher response rate. We also offer additional display capabilities such as Native, Mobile Interstitial, and video.  Want to learn more about Mobile Advertising?
Want to learn more about Mobile Advertising? Contact us today.