The Real Cost of Bad Data (And How to Cleanse It)
May 9, 2018 by Rob FitzGerald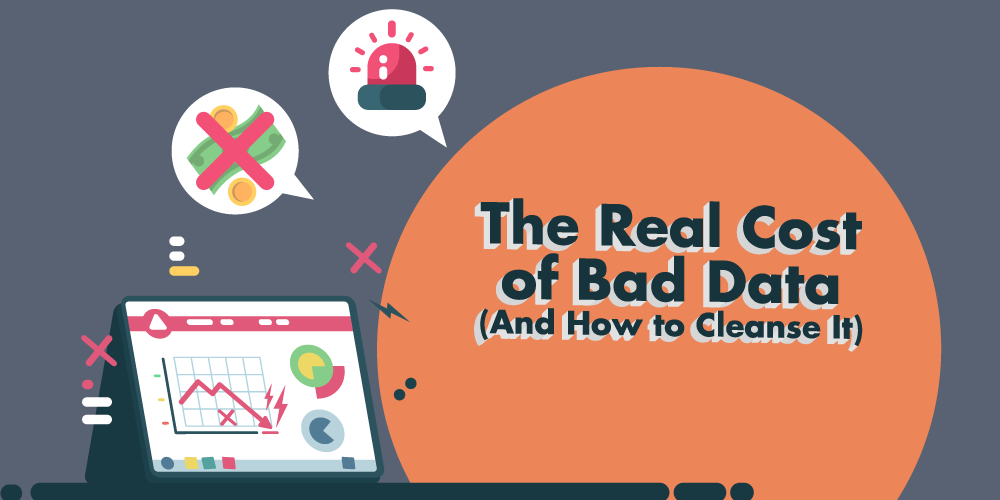 After a few minutes of browsing for shoes online, you will begin to notice footwear ads appearing on the succeeding pages you land on. Surprisingly, ads about places you've been to also appear everywhere you go. This may appear odd or even downright invasive, but this is one of the many ways businesses are trying to find out everything they can about their customers to stay ahead of the competition and directly market their products or services.
There is no doubt that data plays a huge role in running a business and steering it towards success. Analysts have always relied on specific forms of data to help them make decisions crucial to the company. They try to make use of a variety of methods available to them to understand customers better with the ultimate goal of marketing their products or services more competitive. But due to limited resources, there are many businesses that function with limited quality data in their hands.
The acquisition of data is now crucial in running a business in terms of marketing their products or services, but the raw data must go through a process called "data cleansing" to achieve the quality needed to deliver higher conversions. Corrupt or inaccurate records from a database must be identified before being modified, replaced, or removing these 'dirty' or 'bad' data. This effectively transforms your database into a goldmine and help you deliver a more efficient marketing strategy.
Businesses must now make sure they are utilizing clean or high-quality data for their marketing strategies to keep costs to a minimum. Erroneous or inconsistent data can lead to wrong conclusions and misdirected investments. Poor-quality data is expensive, costing businesses an average of $9.7 million per year and posing a massive problem for them.
Poor-quality data can cause irreparable damage to your business' reputation from the minuscule, but harmful when consolidated to the huge public relations disasters. You also end up creating missed opportunities whebanking on erroneous data.. These missed opportunities could have led you to capitalize on either a way to improve your product or discover a new customer need. All of this could ultimately lead to loss of revenue. Makedata cleansing a top priority if you need more efficient and cost-effective marketing solutions.
To make sure you are on top of things, you must first analyze all the comparable data that affects your business when you use clean and high-quality data to run your marketing strategies. This will give you the necessary figures that can help you decide on finally going through with a nice strategic data cleansing overhaul.

Share this Image On Your Site
Please include attribution to https://connextdigital.com/ with this graphic.

Conclusion
Clearly, bad data has no place in your organization's marketing strategies. Not only will this cause you to lose money, but it can also have an adverse effect on the different aspects of your business. Utilizing clean data is key in making sure your marketing efforts are running like a well-oiled machine. This allows you to tap into accurate information, which can boost your revenue.
The need for clean data has made data cleansing a must to run an efficient marketing strategy. Your organization can reap all the great benefits of correctly utilizing clean data to give you a competitive edge in your industry, so make sure your database is free from bad data to turn all those leads into guaranteed conversions.