Here's Why Your Mobile Ads Aren't Converting
June 6, 2019 by Rob FitzGerald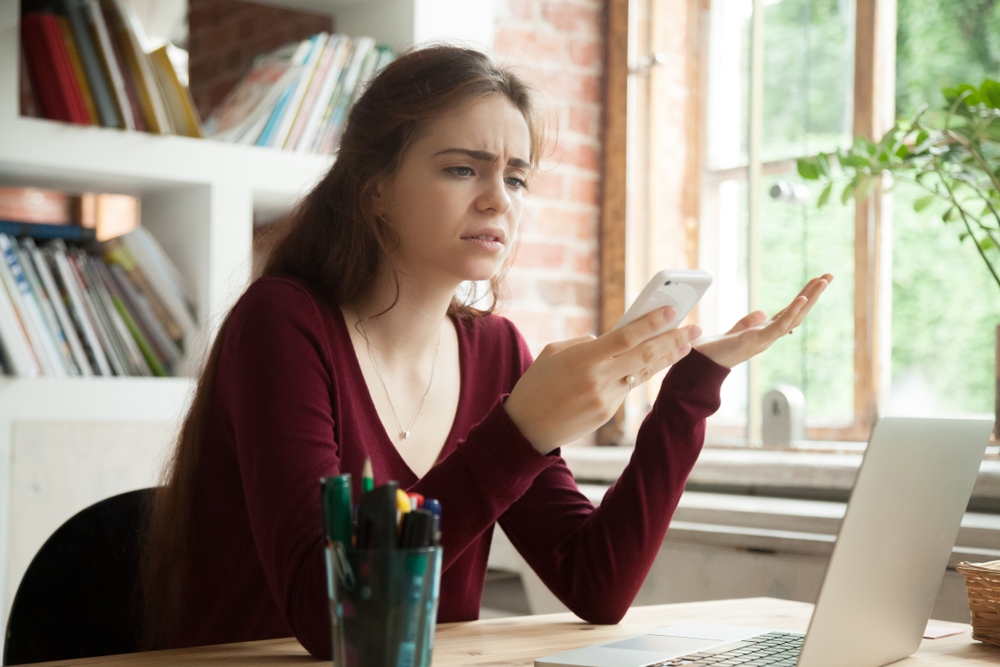 The past few years have been opportune times for mobile marketing. Since mobile device usage surpassed desktops in 2016, online marketers have chosen to maximize their efforts on the platform. How could they not, when stats show that consumers now spend more than five hours a day on their smartphones? It's the perfect channel to grab their target audience's attention.
As a result, mobile ads are on the rise, and there are no signs of it slowing down anytime soon. Mobile devices account for over 40% of online purchases. This should be enough reason to set up effective mobile marketing for your business. Plus, 91% of smartphone owners would buy or plan to buy an item after seeing a relevant ad on their devices.
These figures have not gone unnoticed. Plenty of businesses have also adapted and created mobile marketing plans as an addition to boost their digital marketing solutions. Hence why the competition is now becoming aggressive. With the everyday noise online and advertisers fighting for peoples' attention, mobile display ads now need to use creative tactics and novel methods to reach their campaign goals.
If your mobile ads aren't converting, there may be a few root causes as to why. It's imperative for you to know where you might be going wrong, so you know which mobile marketing mistakes to avoid. In this blog post, let's focus on mobile display, such as Facebook ads and the Google Display Network.
1. Poor audience targeting
Poor targeting happens more often than you think. This is due to misunderstanding the profile of your desired audience and not fully knowing how to tweak the campaign settings of your ad. For instance, Facebook Ads allows you to create custom audiences that advertisers either don't know or fail to tweak correctly.
Studying your ad platform and modifying your target audience improves your chances of getting seen by people who will value your product or service. As a general rule of thumb, you want to be able to target those who need the product, who have a relevant interest in the product, and have the means to purchase or avail of the service.
2. Wrong bidding practices
Budget is another crucial element in your campaigns. You can't expect your ad's reach to go far if you have been spending on the wrong keywords. Just like custom audience targeting, you can set the right amount of money to bid for your pay-per-click (PPC) ads. Analyze past trends and study existing campaign data to identify the best ballpark figure you should bid.
It's likely that you will receive suggestions for a bid. Feel free to experiment with this, but if you still aren't converting, continue to observe the behavior of bids and spend mostly on the performing ad campaigns.
3. Uncoordinated ad copy and visuals
Your graphics and text are the faces of your ads. If they're not interesting, attention-grabbing, or aesthetically pleasing, people will easily disregard them on their mobile phones. Your copy and visuals should work harmoniously together to create something that pops.
Make sure your text is legible and avoid using script fonts unless necessary. Mind your colors, placement of the copy, and check the proper dimensions. It's unprofessional to see truncated words on your ads, so keep an eye out.
4. Bad landing page copy or visuals
If you've gotten a potential customer to click on your ad, you've already won half the battle. But the conversion process doesn't just stop here! A confusing landing page can throw off your potential lead. In fact, 48% of landing pages contain more than one offer—a total no-no. This can decrease conversions by up to 266%.
Landing pages should be easy to navigate, with big buttons and a clear CTA. If you want them to fill out a form, make sure it has no errors. Ideally, most of their questions should be answered in the landing page itself to avoid losing their intent to sign up or purchase. Lastly, match it with visuals that are not distracting and easy on the eyes.
5. Ads are not aligned with the landing page
Besides having a well-designed landing page and well-written copy, you also have to make sure that you are setting expectations for your audience. Make sure they see consistent messaging on the landing page your ad directs them to. You should aim for the same look, tone, and copy throughout. Add social proof and reviews to establish your credibility.
6. Website is not mobile-friendly
Since this is all about mobile marketing, your website visitors should be welcomed with a site that is responsive and fast on mobile. If the fonts are too small, navigation doesn't work, or they can't perform any of their desired actions, this will be a major turn off.
You can quickly check the status of your site with Google's Mobile-Friendly Test. They can also give suggestions as to what can be improved as well as reports of what parts cause the delay in loading time.
The Takeaway
Mobile and desktop advertising operate on the same principles—catchy copy, attractive visuals, and precise audience targeting—but they should be approached differently. You should be able to study ad campaign formats made for mobile, learn how to tailor your ad copy and design for mobile users, and give a perfect mobile user experience to your audience.
By knowing what to avoid, you will also be more aware of what you should focus on. Did you find errors above that you may have been committing? What changes are you going to make for your mobile marketing approach?