How to Personalize Your Email Through List Segmentation
August 15, 2019 by Rob FitzGerald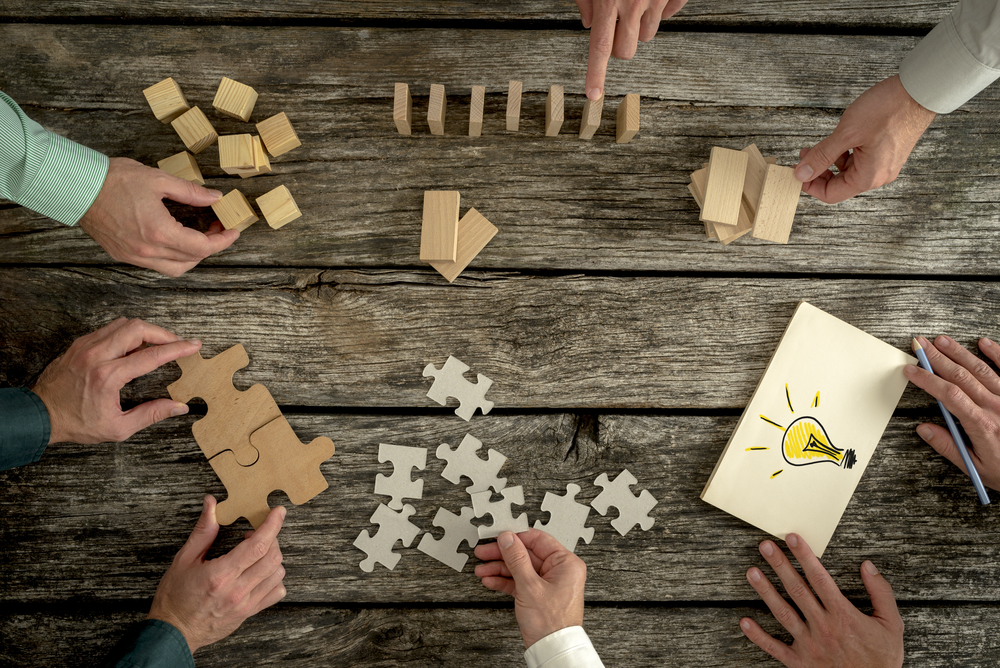 A DMA Insight report says 99% of email users check their email every day. Salesforce also found that 84% of consumers appreciate being treated like real human beings, not just numbers in reports. What do these statistics mean? Consumers like to feel valued and important.
By definition, email segmentation is a technique used by marketers to send highly targeted email campaigns by categorizing their list into smaller groups or segments. By customizing your email marketing materials to each segment, you'll increase conversions.
Email segmentation and personalization are no longer optional. If you want to reach more customers, boost customer retention, and increase revenue, they're mandatory. Personalization can boost open rates, click-through rates (CTR), and response rates. In fact, research shows that marketers notice a 760% spike in revenue by segmenting traffic.
Here are some tips to help you plan and successfully execute your email audience segmentation strategy for personalization.
1. By geography or location
Segmenting your email list based on where they live can give you valuable information. This is especially important if you are a brick-and-mortar business, where location profoundly influences their purchasing decisions.
You can send out location-specific promos and events in your headlines to invite subscribers to open your email.  This strategy is also useful so that you don't accidentally send email campaigns to customers in locations you don't service yet.
2. By age or gender
Everyone has access to the internet and can subscribe to email listings these days, which means your list could include college students or retirees. It helps to determine the general age range of your subscribers and categorize them to fit your campaign's tone. Also, you wouldn't want to send out student discount promos to your late 30s market, right?
3. By occupation or industry
Surely, your email list is composed of people across different job roles and fields. Some may be in the tech industry, while others may be in the creative industry. As such, they'll have different pain points.
For instance, you can use industry slang or jargon in your email subject lines and content for each segment. This can be tedious to categorize, but this level of personalization can be worth it if it means tapping into the right people who are in the midst of their buying journey.
4. By buyer persona
Creating buyer personas that have relevant and useful demographics and psychographics helps you see what makes them take action. Each persona has varying needs, which requires customized content.
Chances are, you'll need to create customized email campaigns for each to prompt successful CTRs and conversions. For example, you can tailor your ad copy and email content based on each of your target persona's needs and value propositions.
5. By user behavior
Not everyone on your mailing list is on the same sales journey. Some might need extra attention and a compelling lead nurturing campaign, while gentle reminders would be enough for others. If a subscriber suddenly cancels their subscription, you can send an email to ask why, so you can improve your service.
You can plan and implement a drip email campaign strategy to make tracking and nurturing customers easier for you.
6. By content consumption
Based on analysis and insights, you'll see that there are content formats that are less appealing to a certain segment. Also, a Constant Contact survey found that 56% of consumers unsubscribe from emails because it's irrelevant to them.
If you know which segments prefer long-form reads, webinars, ebooks, or videos, you can deliver your message in their preferred format to boost traffic, CTR, and conversions.
7. By engagement
Ever notice a spike or drop in the amount of time your leads spend with your content or webinar? You can segment your email list to send campaigns to re-engage inactive users.
Let's take webinars, for example. Based on how many people stayed to watch your webinar, you can send those attendees middle-of-the-funnel newsletters to lead them along the final stages of the sales cycle. For those who opted out of your webinar in the first ten minutes, you can send this segment top-of-the-funnel campaigns or an email asking for feedback for your future reference.
8. By purchase history
Your customers' purchase history speaks so much about their interests, buying frequency, and behavior. Take advantage of this to deliver cross-sell or up-sell campaigns. You can also send reminders to renew or repurchase products to one-time customers or to those who haven't been back since their first purchase.
Moreover, you can reward your segmented list that includes frequent buyers with an invitation to join your loyalty program and offer other perks as a bonus. Keep an eye on your segments' purchase history and cycle to swoop in at the right time.
Summing it up
Email personalization through segmentation is not a marketing tactic exclusively for brands with advanced tools and marketing automation software. Segmentation is one of the best ways to build lasting relationships with your existing and new customers.
Email is a personal channel; it isn't meant for general advertisement. Email lets you establish permission-based relationships through email marketing campaigns, and email segmentation helps in this area. Make sure that you let your creativity shine when planning email marketing materials to invite your segments to open your emails, get your desired response, and drive conversions!