How Data Enrichment Can Increase Your Conversions (And Why You Should Care)
October 3, 2018 by Rob FitzGerald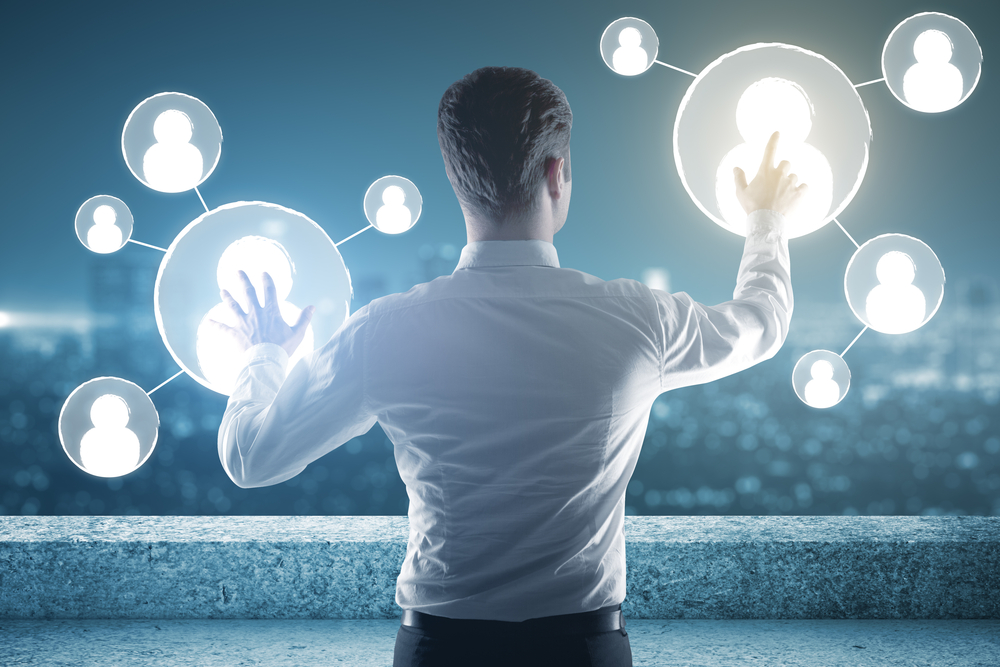 More and more marketers are turning to data to gain insight into customer attributes, preferences, and pain points. The payoffs for implementing data-driven approaches in marketing are proving to be advantageous for businesses, as you can see in the following statistics:
A Forbes survey says that companies who integrate data into their marketing strategies are

six times

more likely to post higher profits than competing businesses year-over-year.

The return on investment for companies that use data personalization techniques is

five to eight times

their marketing spend.

Marketers who surpassed their revenue target were using personalized marketing

83%

of the time.
Based on the stats above, it follows that successful marketing requires complete and reliable data in your hands.
Basic customer data, such as names and email addresses, may be valuable in starting your database, but they are not enough to create targeted campaigns that can turn leads into actual customers. Your data management program should include data enrichment – the process of cleaning, refining, or augmenting your existing data.
Data enrichment should be your team's priority to make sure that your data is up-to-date, free from errors, and void of duplication. Enriching your data also means increasing it's value for all your business needs. Taking care of your data in this manner can reap great results for your digital marketing campaigns.
5 Ways Data Enrichment Can Boost Your Conversions
1. Optimize email segmentation
Email marketing campaigns are dependent on your leads' complete profile. With an enriched data profile, it's easy to segment your email list because you know every important detail about your leads, such as who the contact person is, his or her company name and location, and whether or not they belong to your target industry.
From this data set, you'll be able to target high-priority contacts, such as influencers, repeat buyers, or business decision-makers, for your next email campaign. You can also increase your open and click-through rates since your emails actually reach your intended recipients' inbox instead of bouncing back to you.
2. Develop a more personalized content and approach
A personalized approach to marketing can mean many different things. Perhaps your communication includes specific product recommendations based on your customers' purchase history. It may also relate to tracking someone's online behavior, so that you can determine the best time to deliver content to that person. All of these data points will enable you to find, attract, engage, and retain customers for your business.
3. Create a better customer experience
Enriching your data also helps you build on a positive experience for your customers. You can use the information you collect from customers to analyze their shopping preferences and provide the best solutions for them. Are they actively buying from retail stores or at social marketplaces? Do they prefer to browse on their mobile device? Having these insights should then help you decide as to which platforms will better position your products or services within easy reach of your target market.
4. Identify more quality leads
Not all leads are created equal. Out of the hundreds or thousands of leads that you generate, there are those who are unqualified, while others are more qualified. Having enriched data allows you to assess and score the quality of your leads. By knowing their geographical, demographics, or behavioral attributes, you can more or less predict if they can be your ideal customer. From there, you'll be able to use your marketing resources to nurture your most qualified leads.
5. Increase conversion rates
One of the major benefits of data enrichment is that it improves your conversion rates – whether it's about acquiring new customers, increasing your opt-in signups, or getting your website visitors to subscribe to your blog. For instance, you can run a series of blog posts to determine whether readers prefer visual or textual content or whether they like consuming short- or long-form content. With the data you acquire, you can tweak your content marketing strategies to ensure a wide readership.
Takeaway
Indeed, data is a key driver for today's business economy. Enriching your data can lead to more successful digital marketing campaigns and higher revenues for your company. That said, you should make data enrichment part of your marketing and overall business strategy.