A Guide to Choosing the Best Digital Channel for Your Business [Infographic]
January 24, 2018 by Rob FitzGerald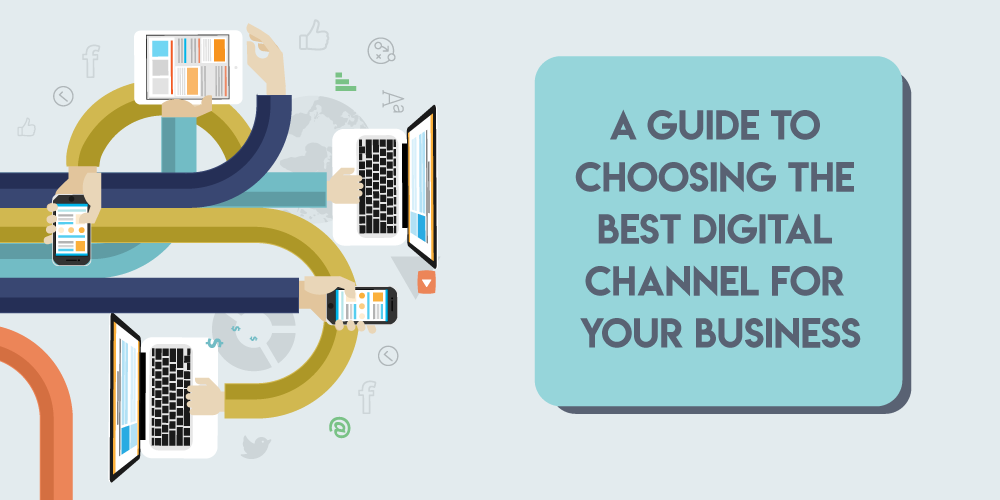 In today's highly competitive business landscape, it's critical for any business to establish and maintain a strong online presence. Digital channels present new markets and new opportunities for businesses. But, there are many businesses, whether small or large, that have not realized the power of digital channels, while some of those who do still fail to harness its full potential in reaching their business goals. One way that you could help make your decision easier is by taking time out to read different reviews. Companies will use different platforms such as RepCheckup to allow their customers to leave honest reviews about their experience. These types of review platforms can aid with your digital marketing strategy.
With several digital marketing channels available, you need to choose the tools worth focusing on to get you a step closer to your goals. There are a variety of digital channels you can leverage for your business such as email, SMS, SEO, social media, content, or digital ads. It's just a matter of choosing the channel where you can put your marketing dollars. Will you pay for Google to display ads? Or will you work out how to put links in instagram as a way to boost your social media ROI?
Make sure to maximize your marketing budget and get more bang for your buck. Here's a guide to choosing the best digital channel for your business.

Share this Image On Your Site
Please include attribution to https://connextdigital.com/ with this graphic.