Email Deployment Checklist: Things to Do Before Hitting That Send Button
February 19, 2019 by Rob FitzGerald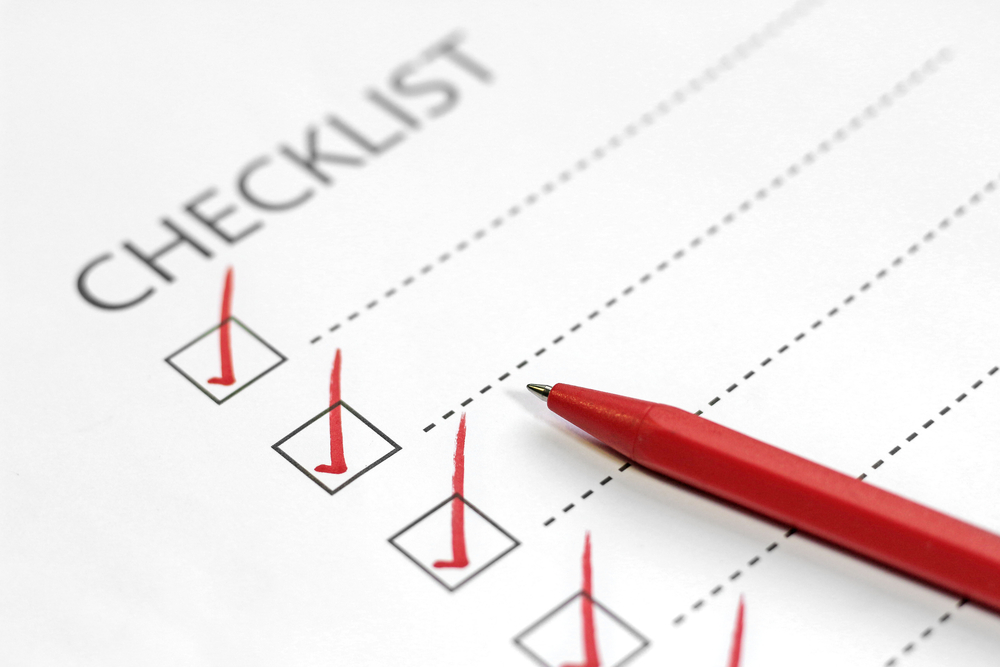 Is there anything worse than sending out a marketing email only to later realize that you had spelling errors or the link to your call to action was broken? Email blunders can embarrass your business and even damage your brand reputation. Once you've hit the send button, there's no turning back.

The best email marketing service must be free of mistakes. So to prevent you from making any awkward blunders, here's a handy checklist of things that you need to review before sending your next email campaign.

The business/sender name is one of the first things recipients see when they receive an email. Readers check the "from" field to decide whether to open the email or not.

The sender name should be easily recognizable. Using your business name works for emails that are sent out by your brand. If you prefer to humanize your brand, you can use an individual email and/or name to establish a more personal connection with your audience.

e.g. From: FirstName LastName <name@company.com>

Personalized emails coming from real people could yield higher open rates. If you want to determine which of your subject lines works better, experiment with A/B testing for more conclusive results.

Many email recipients open an email solely because of the catchy subject line. Be sure that it's clear of any spelling errors and that it conveys a message that piques your recipient's attention.

You can create a sense of urgency but avoid using clickbait words like "Save $$$" or "Big bucks," otherwise it might end up in spam folders. Also, long subject lines can be cut off in the preview pane so make sure to use 40 characters or fewer.

For a more personal approach, you can address your recipients using their first name. Just make sure to carefully maintain and update your data for accuracy.

Broken and Forgotten Links
Sending an email with a broken or forgotten link to your CTAs or social media buttons can thwart the success of your email campaign.

This blunder is common so make sure that your links are 100% working and are directing people to the right pages. Fix all the broken URLs you find and add relevant links to CTAs, social media sharing icons and images.

Whether you want your recipients to check out your offerings, sign up for your upcoming event or read your latest blog post, the primary purpose of your email is to drive action. Therefore, your CTA must compel your recipients to take the next step.

Be clear with your message and keep your CTA above the fold to make sure that readers catch it. As a rule of thumb, stick to one CTA button so as not to confuse your readers on what to do next.

Marketers often see the footer as an afterthought. However, this space offers an opportunity to include more important information regarding your email marketing campaign and your business. For instance, you can put your mailing address here, a link back to your site, or even job listings.

You can also put social media sharing buttons within the footer section to encourage recipients to share the content with their friends or network.

Before you hit send, ensure that you adhere to the pertinent laws and regulations of the CAN-SPAM act. For instance, the act requires that you include specific details in the footer for each of your emails, including the "unsubscribe" button.

After creating the email, run it through a spam checker to make sure that your content is free from spam-sounding words or phrases that could flag your email as such.

Most email service providers allow you to create a web-based version of your email. This is an excellent fallback in case the images on your email aren't loading properly. With a web-based version, they can click through to their browser to view your email content.

Optimization for desktop and mobile devices
Emails that display and operate efficiently on both desktop and mobile devices contribute to the overall success of your campaign. The best way to understand and check how different browsers and devices show your campaign is to experiment with templates. Fully responsive emails are valuable. After all, you don't know how large or how small your recipient's device is these days.

Most important of all, make it a habit to send yourself a test email to double (or triple) check everything before blasting your campaign to your recipients. When reviewing your test email, examine everything from header to footer to make sure that everything works perfectly.
Checklist sent!

Even the tiniest mistakes can hinder the success of your email campaign. Not only does it cost a lot to resolve email mishaps, but it can also be damaging to your brand image. So, it's essential that you review everything before you hit "send."

Want to know more about email marketing? Contact us now!