6 Compelling Reasons Your Business Must Try In-App Advertising
February 6, 2019 by Rob FitzGerald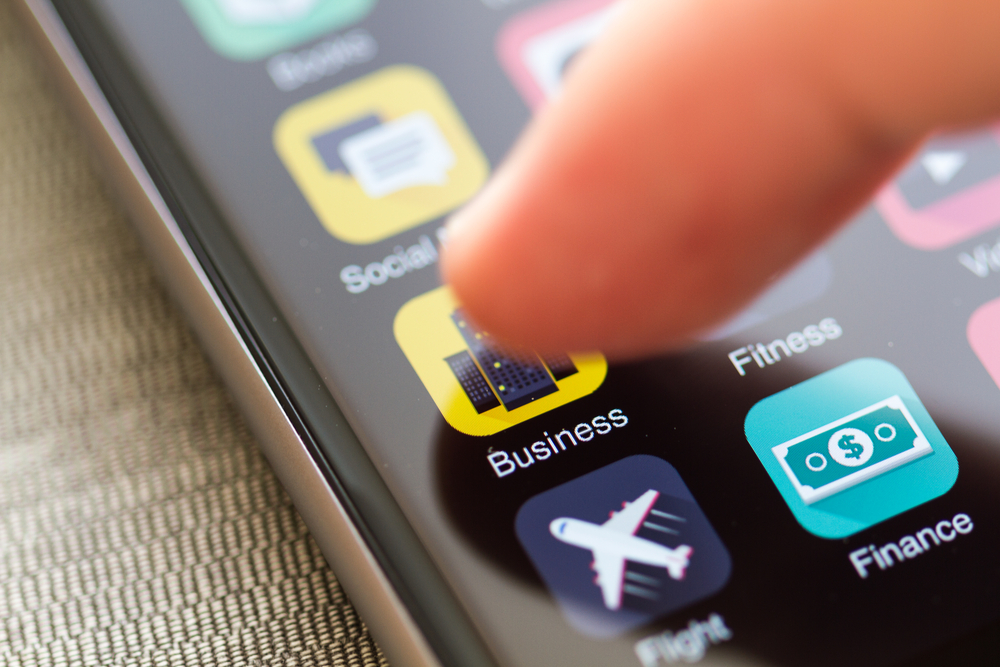 Mobile advertising is leading the digital advertising industry right now and it's not slowing down any time soon. Advertising on mobile apps has far more reach than desktop ads as mobile users consume more digital minutes compared with desktop users. This gives in-app advertising as much power and magnitude as traditional advertising channels in today's digital landscape.
With over 3 million apps launched on the Apple and Google Play store combined, and a 53% rise in mobile app downloads, it only makes sense that in-app advertising will find a boost in investments in the future. In fact, a study reveals that in-app ads are projected to triple in value in the coming years, going from $72 billion in 2016 to $201 billion in 2021.
It's time that you look into in-app advertising to propel your brand in front of valuable customers. Here are six reasons why you should start experimenting on in-app ads for your business.
1. Mobile users spend more time on apps
With mobile users spending 87% of their time in apps, you must consider in-app advertising as more than just an afterthought. Gone are the days where people rely on their radios and televisions for entertainment. Even movies and TV shows can now be watched on video streaming apps for mobile phones.
Today, the marketplace welcomes a wide range of apps, which largely contributes as to why mobile users are gradually turning to their mobile apps rather than opening their browsers. Using in-app ads allow businesses to focus on boosting their brand visibility, targeting the right market, enhancing their lead generation techniques, and driving conversions.
2. More immersive, interactive and memorable
Brands hold great power when they utilize in-app ads for their marketing efforts without having to compromise user experience. With new trends surrounding the digital world, it's now possible for brands to implement targeted and compelling campaigns that are not only effective but also memorable, even on a small screen.
For instance, travel businesses can use the 360-degree feature when creating ads for a more immersive experience for the consumer. Augmented reality-based advertising can also make for a more interactive and memorable experience.
3. Better targeting
Advertisements that end-users typically encounter on browsers are often seen as disruptive, dissuading a prospective customer. Meanwhile, in-app ads are built within the context of the app, making the seamless transition look more natural and organic.
Additionally, advertisers who market within mobile apps can choose their target audience. This is primarily due to the app's capacity to tap on a demographic that closely aligns with the brand's advertising and marketing strategies, thus saving more money and getting the most value out of their ad campaigns.
4. Expanded reach
Mobile apps provide an opportunity for digital marketers to reach their target audience during times when other marketing channels or platforms can't. This is highly due to mobile users consistently and frequently using mobile apps throughout the day, mostly at times when users are not able to consume other forms of media. For instance, you'll see a lot of people playing games on their smartphones during their commute to and from work, and even during meal breaks.
Mobile app usage has become a daily habit for users, and marketers leverage in-app ads because the chances of it reaching and engaging with an already-invested audience are high. They also use this strategy for cross-channel advertising (social and email) for massive campaigns. Another way in-app ads also help in expanding reach is by targeting users based on their location.
5. Higher click-through rates
One advantage in-app ads have over mobile ads and web advertising is their higher click-through rates (CTRs). CTRs for in-app ads are at 0.58% while mobile web ads stand at 0.23%.
A study also revealed that in-app ads perform 11.4 times better than regular banner ads, proving how far more effective it is than common website ads.
6. Brand safety
If you've had an ad before that ended up next to objectionable content without your knowledge, then you know how vital brand safety is. Blunders like this, though unintentional and without your knowledge, can tarnish your brand reputation.
This concern can be prevented within the app environment. Apps are screened by Apple and Google before they can launch and appear on respective app stores, which provides an added layer of security for brands. Companies can also sign up for in-app brand safety solutions to make sure their ads only appear on independently verified brand outlets.
Wrapping up
Overall, in-app advertising opens up a funnel of marketing opportunities and allows businesses to tailor their ad campaigns for the better. This encourages marketers and advertisers to steer clear of unprofitable, generalized ads that merely fish for impressions. It's also important to have a proper data enrichment and analysis process to maximize its potentials and reach the right audience at the right time.