5 Companies That Use Data to Fuel Their Creative Strategies
August 29, 2019 by Rob FitzGerald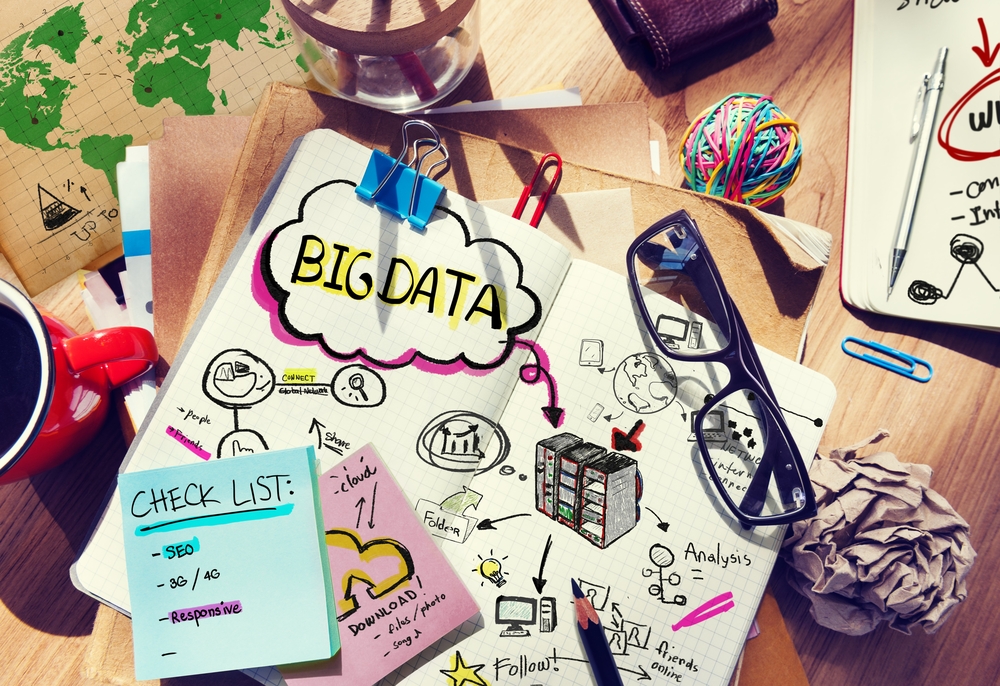 With the number of businesses and services readily available on the internet, the demands of consumers are becoming more specific, and service standards are higher than ever. Competitors are growing in number and constantly finding ways to reach their target audience more effectively. Nowadays, marketing strategies based on the average Joe simply won't work because that persona doesn't exist anymore.
To stay ahead of the curve, there is a need to personalize the marketing strategies of your business.
Data plays an essential role in providing excellent customer service. The metrics gained from analysis gives marketers a better understanding of the behavior of their buyer personas. Regardless of industry, brands and businesses who have personalized their approach tend to have better engagements with their customers. 
Here are some statistics to show you how personalizing your brand's marketing methods can lead to optimal results:
Email – 82% of marketers have reported an increase in open rates through email personalization.
Digital Advertising – 63% of consumers said that they are annoyed when brands send out generic messages repeatedly.
Ecommerce – 54% of marketing executives reported that personalizing their digital marketing methods helped them exceed annual revenue targets.
Content – 87% of consumers stated that personally relevant content positively influences how they view a brand.
B2B and B2C – 94% of customer insights and marketing professionals across multiple industries stated that personalization is extremely important for meeting their current marketing objectives.
Data is the fuel of creative strategies
Producing excellent content is a surefire way to have meaningful engagement with a customer. 
Gathering data will act as a guide to help a brand determine what type of content is best suited for their buyer personas. Making use of metrics and utilizing web analytics tools will help you understand the interests and behaviors of your consumers. 
Being aware of simple things such as your site's most popular content and what digital marketing channel you can use to give your brand the best reach will help you optimize your marketing efforts and even your business operations.
Here are six companies that have made excellent use of data in building their creative marketing strategies:
Netflix
Netflix is a great example of how analytics is used to improve targeted advertising. By giving users the privilege to choose the shows they like, the on-demand video streaming service can create a more personalized viewing experience compared to television and broadcasting networks. 
If you're subscribed to a Netflix account (or if you're "borrowing" one), you must be familiar with how Netflix creates a list of suggestions for the next show you should binge-watch. By taking note of what type of content interests a user the most, Netflix targets their subscribers by suggesting a show or movie that they feel the user will also enjoy.
In the big picture, by analyzing what type of show or film resonates with users, the data gathered will help them discover what they should produce next. Aligning data and metrics with the tastes of the viewers helps them produce the right content at the right time, ultimately satisfying the needs of their subscribers.
Coca-Cola
As one of the largest beverage companies in the world, Coca-Cola sells over 500 soft drink brands across 200 different countries. With at least 1.9 billion servings consumed on a daily basis, it's no surprise that the company generates a lot of data. Primarily, they have made use of analytics for product development and as a basis for their digital marketing efforts.
Let's be more specific and start with product development. 
Whether it's at the grocery or at your favorite restaurant, I'm sure you've come across Cherry Sprite at least once. Utilizing the data gained from Coca-Cola fountains in fast food chains, Cherry Sprite was formulated. By giving the people a chance to add flavor shots to their drinks, the company was able to figure out which was the most popular flavor combo and made a product out of it.
With regards to the company's creative strategy, they are unmatched. 
Coca-Cola is recognized for its ability to generate excellent advertisements through storytelling. Data analysis has given them insight into who is drinking their beverages, where they are drinking from (and the current situation of the location), and the triggers that make people buy the drink. This allows them to target their marketing efforts more accurately, leading to a large number of campaigns that have enjoyed success.
One of the most noteworthy examples would be their "Share a Coke" campaign. By personalizing Coke bottles with names, people were given the opportunity to connect with others while unconsciously promoting the brand. By taking note of common names in different countries and by giving people the chance to label their bottles, they were able to gain a 7% increase in sales in 2011 alone.
Spotify
As a company with over 100 million daily users, Spotify has fully embraced the value of data.
Song popularity, the streaming device used, and user location are all valuable pieces of information that have helped the company create a better experience for their listeners. Through the tracking of the user's playing history and preferred genres, the application's algorithm will find songs and create a playlist that is likely to fit with the person's taste in music.
In the case of marketers, this has helped them target their paid advertisements more effectively. By analyzing the non-premium user's listening behavior, the streaming application will run ads based on the music one listens to.
Starbucks
There are multiple ways that Starbucks has used data to optimize performance and ensure customer satisfaction. In particular, the rewards program for Starbucks gives the company an opportunity to make better business decisions and helps personalize the customer's experience.
Rewarding your customers with freebies/promos for their continuous patronage is an extremely efficient method for retention. At the same time, the rewards system helps the company gather data with ease. There are millions of rewards members around the globe, and every single person who has registered under the Starbucks rewards program/mobile app provides the company with valuable information. 
By gathering the necessary data, this allows Starbucks to produce exciting promos, market beverages best suited to the taste of each consumer and properly designate store branches in close locations without affecting overall sales.
Amazon
E-Commerce websites such as Amazon give their users a wide selection of products to choose from. While having everything (literally) is a good thing, a site that has too many product options to choose from may give the customer an overwhelming experience. 
To answer this problem, Amazon has built a recommendation engine to aid the user in the buyer's journey. Like Netflix, Amazon takes note of your personal details and aligns them with your purchasing behaviors to serve your needs more efficiently. 
Over time, the algorithm analyzes one's purchasing behaviors and slowly builds a picture of the user. The site eventually predicts the likelihood of you buying a product, saving you a lot of time and effort. While this improves customer service, it's also a huge win for marketers. The user database allows marketers to target their intended customers more accurately, improving the chances of a successful purchase.
Personalize to Optimize
As users regularly interact with a company (via applications/email/website), over time, their behaviors become visible through analytics. 
With the world going digital, audience data management is a key element in maximizing data-driven marketing and personalizing the customer experience. And with a business and marketing landscape that's ever-changing, making use of data will help brands stay competitive and allow them to adjust accordingly. 
Taking the time to properly dissect the information gained from analytics will give you a better understanding of how to interact more effectively with your target audience, ultimately building trust and brand loyalty. 
Data is a gamechanger, and companies who see its value will surely stay one step ahead. Maximize your brand's potential by inquiring about our digital marketing services!