8 Solutions to Combat and Re-Engage Your Cart Abandoners
April 15, 2019 by Michelle Deery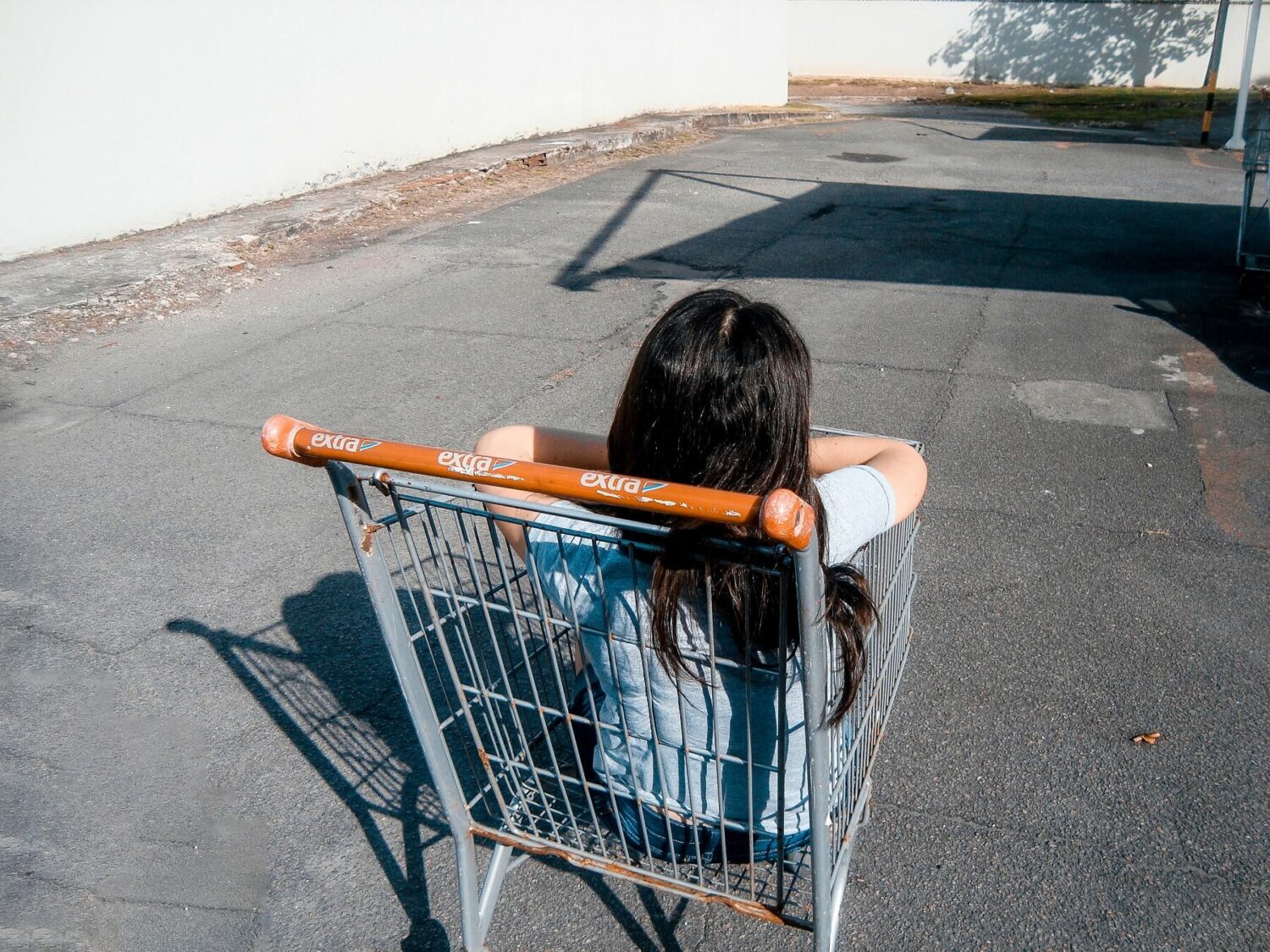 It's estimated that, globally, cart abandonment rates are 75.25%. And for mobile users, it's even higher. Roughly 85/65% of mobile shoppers ditch their cart before checking out.

Why are so many customers not finishing their purchases?

Some of the biggest causes of cart abandonment among shoppers include high shipping fees, security concerns, slow websites, and worries about the company's return policies.

Additionally, a lot of consumers add items to their cart with no intention of finalizing the purchase. With so much choice online, most consumers are actively looking for the best deal and are simply browsing.

So how can you get them to commit?

Although these abandonment figures seem high, and of course, you can't eliminate the issue altogether, there are steps you can take to re-engage your customers after they've abandoned their cart.

After all, they have already shown an interest in your product. This gives you a strong sales lead, and a good chance of enticing the visitor back to your store to finish the purchase.

Here are 8 solutions to combating and engaging website visitors who've abandoned their shopping cart.
Why Aren't Customers Completing their Purchase?
One of the best ways of improving your sales conversions is by avoiding cart abandonment in the first place. In order to do this, you need to look at some of the reasons customers might not be completing their purchase in the first place, and then solve them.

Some of the most common reasons include:

The extra costs, like shipping, tax, or other fees, was too high. This accounts for an estimated 60% of all cart abandonment
Not wanting to sign-up for an account
Slow delivery, packaging concerns, or lack of shipping options
Not offering the customer's preferred payment method
Complicated checkout process
Security concerns, either with the website itself or with the payment process
Website performance issues
The returns policy wasn't up to scratch
The customer was just browsing and actively looking for better deals or offers
By looking at some of these issues, you can take steps to try and reduce your abandonment rates. For example, you can offer a better returns policy, security verification, clear information about shipping fees, or allow guest checkout.

Also, as a lot of customers are simply browsing and haven't actually made a decision yet, you should also focus on providing incentives and offers that they can't refuse. And, you should make efforts to upsell and cross-sell products at the checkout.

Let's go into some of these solutions in more detail:
Offer Incentives at the Checkout
If you want more of them to complete the checkout process, one way you can do this is by offering them exit offers. You can do this for all customers, or just those making high-value purchases.

It could be a discount, promo-code, or money off shipping. That way, if they weren't 100% sure about the purchase, they will have an extra incentive to buy your product.

When you're offering a promotion or discount at the checkout stage, it's important to make it as easy as possible. You can do this by using a pop-up notice. Also, it needs to be something they can use instantly. That way, if the registration process is putting them off, it will remove the problem for them.
Offer Free or Discounted Shipping
As previously mentioned, shipping fees are one of the biggest causes of cart abandonment. Shoppers don't like paying them. So, if you want more customers to complete the purchase, you could try offering free or discounted shipping.

Or, for those who have already abandoned their cart, you can try re-targeting them with offers or a free shipping discount code. Alternatively, you could target them by email or on social media, informing them that you have a new threshold for free shipping costs.
Offer a Price-Match Pledge
Another common reason for abandoned carts is that customers have found, or are worried they will find in the future, the same product for cheaper elsewhere.

There's so much competition online, that most shoppers are always on the lookout for a better deal. This can cause hesitations when purchasing a product.

If you want to address this concern, you could try offering a price-match pledge. That way, the customer knows that if they find a cheaper alternative after making the purchase, they won't have lost out.
Set Up Automated Cart Abandonment Emails
There are many possible reasons for customers abandoning their cart. It could be that they encountered a problem while checking out, like technical problems, or it could be that they simply changed their mind.

Whatever the reason, automated cart abandonment emails and reminders can be a very effective way of winning back business.

Here are some tips for creating effective emails:

Remember to remind them about the specific item they were interested in
Make sure it's easy to return to the cart, and that they don't need to provide their information again
Include a good subject line and well-written, engaging content
Try and include images. This will make your email more appealing visually
Add an expiry date to create a sense of urgency, for example, "cart expires in 24 hours"
Try to send the emails out as soon as you can after the customer leaves the site
Top Tip: Try and collect as many email addresses as possible. Most visitors will leave your website without giving it. To tackle this, use a visible overlay which has an incentive or opt-in promotion for anyone signing up.
As well as email campaigns, you can also use social media ads to retarget shoppers.

Facebook Ads allow you to automate the content that's shown on Facebook or Instagram, which you can use to encourage customers to complete the checkout process.
Choose a Card Reader that Makes it Easy to Pay
Another reason shoppers might not finalize their purchase is issues or concerns over the payments. They might be worried about the safety of their information. Or it might be a complicated system, or it might not offer their preferred payment method.

That's why it's crucial that you choose a flexible, secure card reader. This pocket-sized card reader gives you the freedom to accept payments any time, from any location. The payments are safe and secure, and it accepts all major payment methods.
Conclusion
Re-engaging cart abandoners is an effective way of improving your sales conversion rate. By following these tips, you can have more success in winning customers back after they've left your store.